Med Mentors
Med Mentors
Fraser's Partnership With MedMentors
About - Med Mentors
Medicine, as we know, is one of the most challenging fields of study that demands doctors to have unconditional dedication, empathy, followed by a vigorous number of work hours to perform their duties towards improving individual/s and community health. Despite medicine known as an exhausting professional choice, it is without any doubt the most rewarding. And rightly so. However, in recent years, there has been an open discussion about 'Bullying and Harassment' within the medical culture, leading to psychological stress. This is where Med Mentors come into the big picture.
Med Mentors have an important goal towards bringing cultural changes within medicine. The organisation has freshly taken shape as one of many avenues that aim to positively impact the mental health of training doctors and focus on eliminating workplace toxicity, competition, and behaviours during the early years of a doctor's career. As per a study released by the Australian Senate and the Australian Medical Association, 'Bullying and harassment have been described as 'the most destructive phenomenon plaguing medical culture.' Therefore, the organisation is prepared to tackle the problem in its early roots and targets undergraduate cohorts experiencing negative cultural behaviour and lack of support whilst applying to medical schools.
The Team at Med Mentors
The team at Med Mentors is a medical student-run-not-for-profit organisation that dedicate their time and efforts towards improving this multifaceted and ongoing cultural problem within medicine. At Med Mentors, students gain a chance to build new skill sets that are transferrable in their future careers. Additionally, the organisation wishes to expand this opportunity to more medical students to help improve their communication skills amongst their peers. The mentors are essentially friendly faces around the campus, and the hospital, prepared to give emotional support to all med students.
Med Mentor x Fraser's Tuition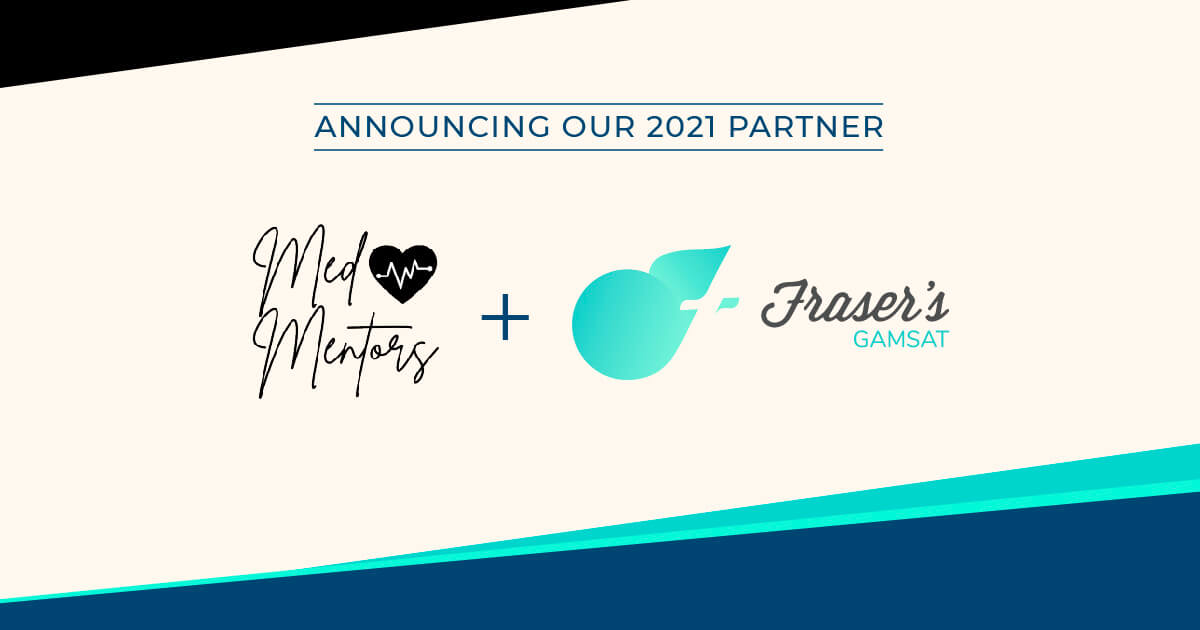 The Med Mentors' program is designed to advocate for the mental wellbeing of future junior doctors, encouraging ethical behaviour within clinical wards and medical schools, and cultivating a culture of effective communication, cooperation, mutual respect and support throughout medical training. Supporting their objectives towards promoting positivity within hospitals, the team at Fraser's Tuition has partnered with Med Mentors to provide the right mentorship and training during a student's pre-medical years.
Fraser's Tuition was founded in 2010 and has been highly recognised for its successful GAMSAT, UCAT and interview preparation courses. In recent years, Fraser's has developed into a fully functional and dynamic team whose fundamental values involve helping students receive the best training and mentorship before entering medical schools. Over the years, Fraser's tutors have guided students from all academic backgrounds and proficiencies to begin their medical journey successfully.
Fraser's Tuition has partnered with Med Mentors to help all pre-medical students by providing a range of courses and proper mentorship to enhance their learning experience before pursuing medicine. Each year, two members at Med Mentors receive a scholarship to one of Fraser's Interview and GAMSAT courses. The scholarship program aims to support the objectives proposed by Med Mentors. Furthermore, it facilitates equal opportunities to all pre-medical students despite their background or financial status to pursue medicine whilst bringing a cultural change and improving the mental health of future doctors.